In the past I have never done Top 5 Wednesday, but this week I decided to give it a shot. This week the prompt asks us to list the top five books without romance or have a tiny bit of romance. I went to the Top 5 Wednesday goodreads group to get this weeks prompt. You can also find all of the prompts for this upcoming month.
I cannot speak more highly of a book/series. I love Jackaby and all the other cast of characters. Now, this book has some lingering eyes, but it barely even in the book. I will say there are a lot of people who want to see some of the characters shipped, but there is no romance in this book. Just  glorious supernatural adventure.
Sabriel is way to busy trying to save her father Mage Abhorsen in the Old Kingdom. She is dealing with free magic and a companion that might not actually be on her side to worry about a true romance.
This books is a wonderful story. Honestly a must read in my opinion.
This is one of my favorite books. A high fantasy adventure following Bilbo Baggins. There is magic, orcs, elves, an angry dragon and much more…apart from romance.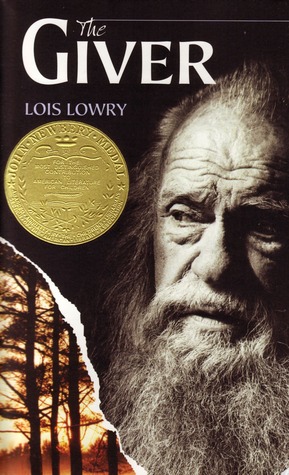 This books main focus is on Jonas and his internal struggle becoming Receiver of Memory. Being given this role causes him to question the society he has grown up in.
---
Can you think of any other books without romance?