In March I did a quarter of the year check in on my goals to see if I was either on track or falling behind. Since seeing everyone post their mid-year check-ins, I thought it might once again be a good time to revisit my own goals to see if I am on track.
Top Five Book I Want to Read in 2017
At the start of the year I picked 5 books off of my TBR I wanted to get to this year the most. You can find the post here. I am happy to say I achieved this goal I have read every book I picked. You can find a review of most of those books in my #TBRTakeDown Wrap Up. Since I did so well with this I think I want to add another 5. So here are my new choices.
Call Me by Your Name by André Aciman
A Court of Wings and Ruin by Sarah J Maas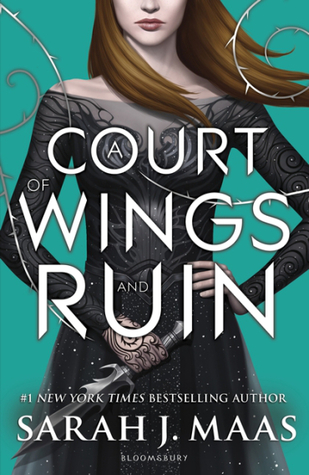 Eleanor Roosevelt, Vol 1, 1884-1933 by Blanche Wiesen Cook
Wicked Like a Wildfire by Lana Popović
Prince's Gambit by C.S. Pacat
Giving Up on Series/Books I Am Not Enjoying
Check! If feels so good to just let go of a book I am not enjoying.
Becoming a More Critical Review/Reader
This is more of a reflective goal than a goal you can actively seek such as page count or books read, but I felt it was important for me to become more critical. In the past where I have read if a book made me happy it was automatically 5 starts even if it was not my favorite. I have to say that this year I have become less of a passive reader and have taken time to reflect on my reading THEN rate/review the book.
Get to 0 by 2018
This goal is something I am having trouble with. At the start of the year I had 26 books on my TBR, which was great for me because it was well over 100 in the past. Currently, I have 34, but I have read 46 books so far this year. In theory I have read more than the books that were in my TBR, but I am not sure what happened. There are to many good book sales plus I went on vacation and picked up about 5-6 books. I think I am going to go on a Book Buying Ban or Read 5 to Get 1. I really crave the idea of walking into a bookstore of library and picking up a book and reading it then and there without adding it to a pile.
Post On My Blog at Least Twice a Month
Check!
Organize My Goodreads Shelves
Check! You can see all of my Goodreads shelves on my post  TAG | The Goodreads Tag.
Goodreads Reading Goal
I set this years goal at 50, which I do every year. I am very much on track having read 46 books so far this year.
---
How is your reading year going?