It is that time of the month once again to share with you the books I picked up this month. August turned into a huge book month for me. A book I preordered came out, there was a library sale, and I took a trip to an independent bookstore. I was also lucky enough to receive a few books from publisher to review via print and ebook. Without further delay here are the books I am adding to my every growing TBR.
Physical Books:
The fate of the world is in the hands of detective of the supernatural R. F. Jackaby and his intrepid assistant, Abigail Rook.
11/22/63 by Stephen King (Read)
Life can turn on a dime—or stumble into the extraordinary, as it does for Jake Epping, a high school English teacher in Lisbon Falls, Maine. While grading essays by his GED students, Jake reads a gruesome, enthralling piece penned by janitor Harry Dunning: fifty years ago, Harry somehow survived his father's sledgehammer slaughter of his entire family. Jake is blown away…but an even more bizarre secret comes to light when Jake's friend Al, owner of the local diner, enlists Jake to take over the mission that has become his obsession—to prevent the Kennedy assassination. How? By stepping through a portal in the diner's storeroom, and into the era of Ike and Elvis, of big American cars, sock hops, and cigarette smoke… Finding himself in warmhearted Jodie, Texas, Jake begins a new life. But all turns in the road lead to a troubled loner named Lee Harvey Oswald. The course of history is about to be rewritten…and become heart-stoppingly suspenseful.
You can find a mini review here: Wrap UP | 7 in 7
Since these poems, written at the fairly constant rate of four or five a year since 1914, are offered to a public considerably larger than they reached in hard-cover form, I have omitted the more baffling or shocking ones. The order is roughly chronological.
The orphan Pip is destined to become a blacksmith like his brother-in-law Joe. But when Pip meets the beautiful Estella Havisham, he yearns for a gentleman's education in order to woo her. A mysterious legacy answers his ambition, and changes the course of his life, taking him far from the Marshes of youth—far, so he thinks, from his early terrifying encounter with an escaped convict, and his sister's class resentments. In this fictional autobiography, Pip's coming-of-age story becomes representative of the changing social landscape of nineteenth century England. As Pip's education provides upward social mobility, he must also learn hard lessons about self-delusion and forgiveness, love and loss, and the true nature of his Great Expectations.
This book introduces and adapts the concepts of mindfulness and acceptance to the observation and management of eating habits. The result is a series of exercises and meditations that reinforce healthy habits and lead to greater tranquility at meals.
Misery by Stephen King
Paul Sheldon is a bestselling novelist who has finally met his number one fan. Her name is Annie Wilkes, and she is more than a rabid reader—she is Paul's nurse, tending his shattered body after an automobile accident. But she is also furious that the author has killed off her favorite character in his latest book. Annie becomes his captor, keeping him prisoner in her isolated house.
Ralph Waldo Emerson is one of the best-loved figures in nineteenth-century American literature. Though he earned his central place in our culture as an essayist and philosopher, since his death his reputation as a poet has grown as well.
Audiobooks:
On an entirely normal, beautiful fall day in Chester's Mill, Maine, the town is inexplicably and suddenly sealed off from the rest of the world by an invisible force field. Planes crash into it and fall from the sky in flaming wreckage, a gardener's hand is severed as "the dome" comes down on it, people running errands in the neighboring town are divided from their families, and cars explode on impact. No one can fathom what this barrier is, where it came from, and when — or if — it will go away.
Books from Publishers:
A life spanning close to 100 years is noteworthy, if only because of its longevity. The rich life of a woman committed to a professional vision ahead of its time, filled with glamour, excitement, and adventure, is truly remarkable. Narrated in her own words, this is the story of such a woman, Eva Maze, who, from the time she left Romania as a teenager in 1939, dreamed of being a ballet dancer, and through a series a circumstances, became instead one of the most successful theatrical impresarios in Europe – with a career spanning more than 40 years.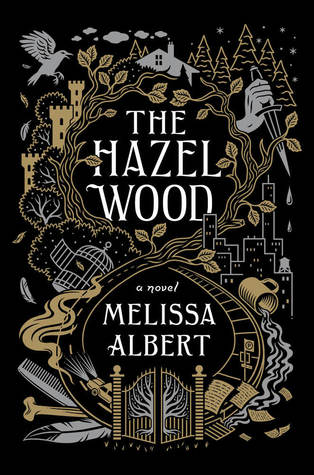 Seventeen-year-old Alice and her mother have spent most of Alice's life on the road, always a step ahead of the uncanny bad luck biting at their heels. But when Alice's grandmother, the reclusive author of a cult-classic book of pitch-dark fairy tales, dies alone on her estate, the Hazel Wood, Alice learns how bad her luck can really get: Her mother is stolen away―by a figure who claims to come from the Hinterland, the cruel supernatural world where her grandmother's stories are set. Alice's only lead is the message her mother left behind: "Stay away from the Hazel Wood."
---