I cannot believe that December is here, time sure has flown. Now with the end of the year coming around I am very happy with the books that I have read so far and with my ever growing TBR. But, there are a few books I want to take off my TBR before we ring in the new year. These four picks are fiction, historical fiction, and horror short stories. Without anymore delay, here are the titles.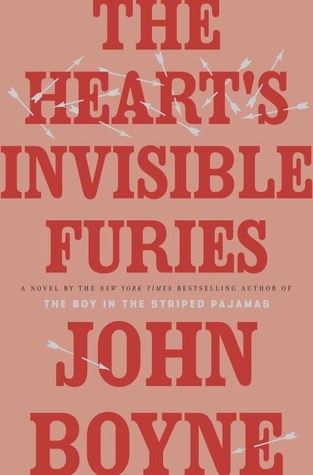 Cyril Avery is not a real Avery — or at least, that's what his adoptive parents tell him. And he never will be. But if he isn't a real Avery, then who is he?

Born out of wedlock to a teenage girl cast out from her rural Irish community and adopted by a well-to-do if eccentric Dublin couple via the intervention of a hunchbacked Redemptorist nun, Cyril is adrift in the world, anchored only tenuously by his heartfelt friendship with the infinitely more glamourous and dangerous Julian Woodbead. At the mercy of fortune and coincidence, he will spend a lifetime coming to know himself and where he came from and over his many years will struggle to discover an identity, a home, a country, and much more.
In this riveting debut novel, See What I Have Done, Sarah Schmidt recasts one of the most fascinating murder cases of all time into an intimate story of a volatile household and a family devoid of love.

On the morning of August 4, 1892, Lizzie Borden calls out to her maid: Someone's killed Father. The brutal ax-murder of Andrew and Abby Borden in their home in Fall River, Massachusetts, leaves little evidence and many unanswered questions. While neighbors struggle to understand why anyone would want to harm the respected Bordens, those close to the family have a different tale to tell—of a father with an explosive temper; a spiteful stepmother; and two spinster sisters, with a bond even stronger than blood, desperate for their independence.

As the police search for clues, Emma comforts an increasingly distraught Lizzie whose memories of that morning flash in scattered fragments. Had she been in the barn or the pear arbor to escape the stifling heat of the house? When did she last speak to her stepmother? Were they really gone and would everything be better now? Shifting among the perspectives of the unreliable Lizzie, her older sister Emma, the housemaid Bridget, and the enigmatic stranger Benjamin, the events of that fateful day are slowly revealed through a high-wire feat of storytelling.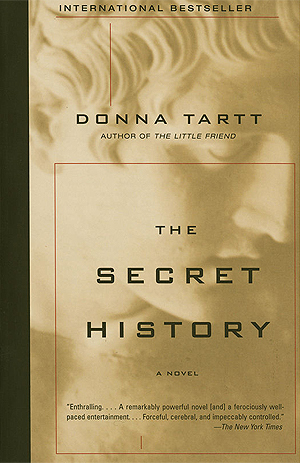 Under the influence of their charismatic classics professor, a group of clever, eccentric misfits at an elite New England college discover a way of thinking and living that is a world away from the humdrum existence of their contemporaries. But when they go beyond the boundaries of normal morality they slip gradually from obsession to corruption and betrayal, and at last – inexorably – into evil.
"Snapshot" is the disturbing story of a Silicon Valley adolescent who finds himself threatened by "The Phoenician," a tattooed thug who possesses a Polaroid Instant Camera that erases memories, snap by snap.

A young man takes to the skies to experience his first parachute jump. . . and winds up a castaway on an impossibly solid cloud, a Prospero's island of roiling vapor that seems animated by a mind of its own in "Aloft."

On a seemingly ordinary day in Boulder, Colorado, the clouds open up in a downpour of nails—splinters of bright crystal that shred the skin of anyone not safely under cover. "Rain" explores this escalating apocalyptic event, as the deluge of nails spreads out across the country and around the world.

In "Loaded," a mall security guard in a coastal Florida town courageously stops a mass shooting and becomes a hero to the modern gun rights movement. But under the glare of the spotlights, his story begins to unravel, taking his sanity with it. When an out-of-control summer blaze approaches the town, he will reach for the gun again and embark on one last day of reckoning.
---
Have you read or plan on reading any of these books?