Thank-you to Misty for tagging me in the fun tag! I found this to be one of the more fun tags that I have done this year.
The Rules:
Mention where you saw the tag/thank whoever tagged you
Tag me and Mandy with our posts so we can check out the wonderful Princess fun throughout the blog world (Mandy's link & Zuky's link)
Play a game of tag at the end!
Snow White
This Book (like the Movie) Started It All: Favorite Debut Book From an Author 
Jackaby by William Ritter
Cinderella
A Diamond in the Rough: Just Like Cinderella, You Either Didn't Expect Much Out of This Character in the Beginning But they Turned Out to Be a Total Gem 
Sirius Black, the first time I read Harry Potter and the Prisoner of Azkaban I honestly thought Sirius Black was the monster he was set out to be.
Aurora
Sleeping Beauty: A Book That Makes You Sleepy or Just Could Not Hold Your Attention
This one may be a shock because it is a well loved book by many, but I would not get into Illuminae by Amie Kaufman and Jay Kristoff. I do think it was because I was in a bit of a reading slump and I was thinking about trying it again sometime in the future.
Ariel
Under the Sea: A Book With a Water/Ocean Setting
The Woman in Cabin 10 by Ruth Ware, a thriller that takes place at sea. It was one of my top reads for this year!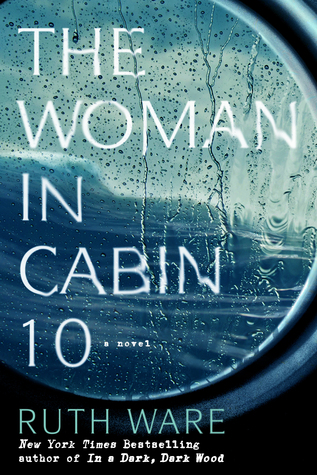 Belle
Beauty and the Books: Name a Book With the Best Bookworm/Book Lover
Little Women by Louisa May Alcott, Jo March with forever be my top bookworm.
Jasmine
The Thief and the Princess: Name a Book with an Unlikely Love Story (Either in Terms of Romance or a Book You Didn't Expect to Love So Much)
This one is a tough one for me. I tend to go into books thinking there is going to be a love story even if it isn't in the description. If I am to think of a book with an unlikely love story I would have to say Twilight. While I will say I LOVED the book when it came out. The more I think about it the more I think the whole relationship is very insta and odd.
Pocahontas
The Real Life Princess: Name a Book that is Based on a Real Life Person You Want to Read/Have Read
My favorite non-fiction biography I have read this year was The First Tycoon: The Epic Life of Cornelius Vanderbilt by T.J. Stiles. I picked it up when I went on vacation and toured the Vanderbilt Mansion.
Mulan
The Princess that Saved Her Country: Name the Fiercest Heroine You Know
Now for this I am going to pick a non-fiction book called Never Caught by Erica Armstrong Dunbar. This is the story of George Washingtons slave that took a huge chance and escaped to gain freedom for not only herself but for her future children. She is strong and brave for escaping, but also coming forward and doing interviews while she was still on the run.
Tiana
The Princess With The Coolest And Most Diverse Crew: Name a diverse book whether it is a diverse set of characters (like Tiana's group of Naveen, Louis, Ray, and more) or just diverse in general
The most recent books that I have read with a diverse group of characters is Wonder Woman: Warbringer by Leigh Bardugo with a bunch of awesome characters and And It Came to Pass by Laura Stone which showcases LGBTQ characters. I did a review for And It Came to Pass you can find it here.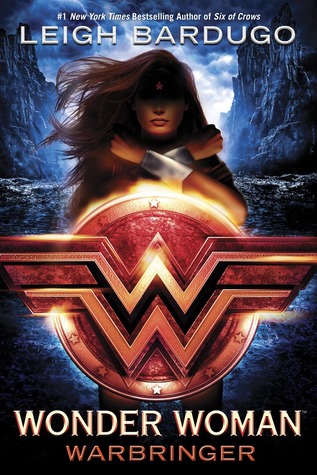 Rapunzel
Let Your Longggggg Hair Down:Name the Longest Book You've Ever Read
The longest book I have ever read was The Lord of the Rings by J.R.R. Tolkien bind up that totaled at a whopping 1,216 pages.
Merida
I Determine My Own Fate: A Book Where There is No Love Story/Interest or Isn't Needed
The Book Thief by Markus Zusak
Anna/Elsa
Frozen Hearts: A Book in a Winter/Cold Setting
Misery by Stephen King
Moana
How Far I'll Go: A Character That Goes on a Journey
The Ordinary Spaceman by Clayton Anderson
---