Hello January! I love setting my TBR for the first month out of the year. I feel like it is going to set the tone for the following months. I am excited about each and every one of these books. If you have read any of these books let me know what you thoughts. Without anymore delay here is my January TBR!
Lisey Landon lost her husband Scott two years ago, after a twenty-five-year marriage of profound, sometimes frightening intimacy. Scott was a celebrated, award-winning, novelist. And a complex man. Lisey knew there was a dark place where her husband ventured to face his demons. Boo'ya Moon is what Scott called it; a realm that both terrified and healed him, that could eat him alive or give him the ideas he needed to write and live. Now, it's Lisey's turn to face her husband's demons. And what begins as a widow's effort to sort through her husband's effects, becomes a perilous journey into the heart of darkness
In 1942, one young social worker, Irena Sendler, was granted access to the Warsaw ghetto as a public health specialist. While she was there, she began to understand the fate that awaited the Jewish families who were unable to leave. Soon she reached out to the trapped families, going from door to door and asking them to trust her with their young children. Driven to extreme measures and with the help of a network of local tradesmen, ghetto residents, and her star-crossed lover in the Jewish resistance, Irena ultimately smuggled thousands of children past the Nazis. She made dangerous trips through the city's sewers, hid children in coffins, snuck them under overcoats at checkpoints, and slipped them through secret passages in abandoned buildings.
But Irena did something even more astonishing at immense personal risk: she kept a secret list buried in bottles under an old apple tree in a friend's back garden. On it were the names and true identities of these Jewish children, recorded so their families could find them after the war. She could not know that more than ninety percent of their families would perish.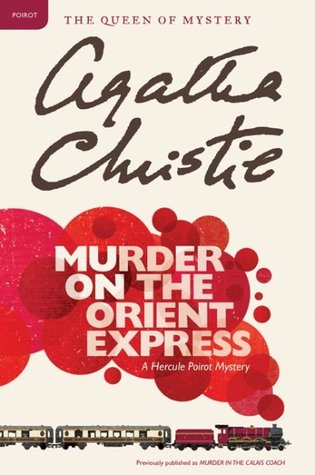 Just after midnight, the famous Orient Express is stopped in its tracks by a snowdrift. By morning, the millionaire Samuel Edward Ratchett lies dead in his compartment, stabbed a dozen times, his door locked from the inside. Without a shred of doubt, one of his fellow passengers is the murderer.
Isolated by the storm, detective Hercule Poirot must find the killer among a dozen of the dead man's enemies, before the murderer decides to strike again.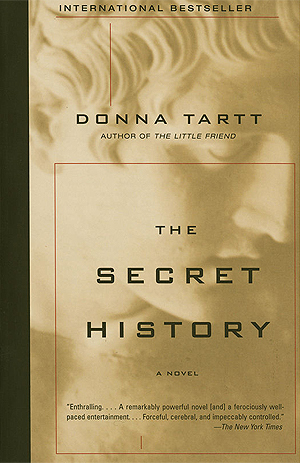 I am participating in a buddy read of The Secret History by Donna Tartt with Amy from Tomes with Tea, Regina from Bookish in Bed and last but not least Jenna from J.K. I'm Exploring!  Check them out, they are so kind and have awesome blogs.
Under the influence of their charismatic classics professor, a group of clever, eccentric misfits at an elite New England college discover a way of thinking and living that is a world away from the humdrum existence of their contemporaries. But when they go beyond the boundaries of normal morality they slip gradually from obsession to corruption and betrayal, and at last – inexorably – into evil.
---
I know my TBR is a bit short, but I wanted to keep the pressure off and leave room for myself to pick books based upon my mood. I have learned over the past year or so that sticking to longer TBRs are just not for me. I do better with small goals where I can always go above and beyond if I feel like it.
---
What are you reading this month?
Do you use a TBR or a mood reader?