This month since it is a mere 28 days, I am making my TBR very short. There is also a book I know I am going to read, but I must keep it a secret. Don't be mad, but you will learn all about it soon. I tried something new recently and I cannot wait to share it with you.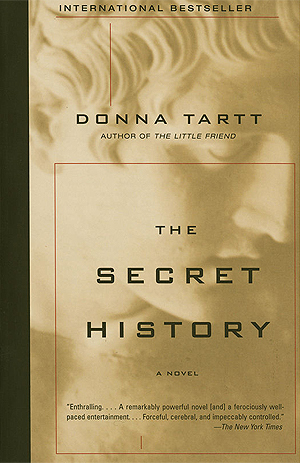 My buddy read I am participating in is continuing into February, but can I just say that this books is amazing? Thanks again Amy from Tomes with Tea, Regina from Bookish in Bed and  Jenna from J.K. I'm Exploring! for reading this book with me. It has been so much fun.
Under the influence of their charismatic classics professor, a group of clever, eccentric misfits at an elite New England college discover a way of thinking and living that is a world away from the humdrum existence of their contemporaries. But when they go beyond the boundaries of normal morality they slip gradually from obsession to corruption and betrayal, and at last – inexorably – into evil.
This comes out February 13th, I received an ARC to review so I plan on getting to this and finishing it the first week of February. From the description I am very excited to pick it up and get to it.
Seventeen-year-old Hazel Clarke is no stranger to heartbreaks, and being sent to live with a father she's never met is the latest in a string of them. Even the beauty of eastern Australia isn't enough to take her mind off her mother and the life she had to leave behind in England. But when Hazel meets the friendly, kindhearted Red and his elusive twin, Luca, she begins the slow process of piecing together a new life—and realizes she isn't the only one struggling with loss. As friendships deepen and love finds its way in, Hazel also learns that when you truly love someone, they are always in your heart.

This sparkling debut novel is a touching testament to coming of age, falling in love, and finding home in unexpected places.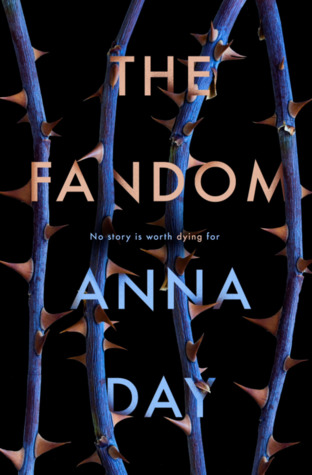 This month I plan on reading The Fandom to get ready for the first ever #CroneBookClub. For more information please go to Jenn's post with all the details: Crone Bloggers Book Club.
They can't wait to meet the fandom of mega movie, The Gallows Dance. What they're not expecting is to be catapulted by freak accident into their favourite world – for real. Fuelled by love, guilt and fear, can the friends put the plot back on track and get out? The fate of the story is in their hands …

A fast-paced, genre-flipping YA fantasy adventure from a brand new author, writing in homage to the best YA fiction.