This month I am looking forward to the release of four books. I hope you are able to find out about some books you have yet to hear about. There is a mixture of stand alone novels and some series graphic novels.
Release Date: April 3rd, 2018
Greer Kadetsky is a shy college freshman when she meets the woman she hopes will change her life. Faith Frank, dazzlingly persuasive and elegant at sixty-three, has been a central pillar of the women's movement for decades, a figure who inspires others to influence the world. Upon hearing Faith speak for the first time, Greer–madly in love with her boyfriend, Cory, but still full of longing for an ambition that she can't quite place–feels her inner world light up. Then, astonishingly, Faith invites Greer to make something out of that sense of purpose, leading Greer down the most exciting path of her life as it winds toward and away from her meant-to-be love story with Cory and the future she'd always imagined.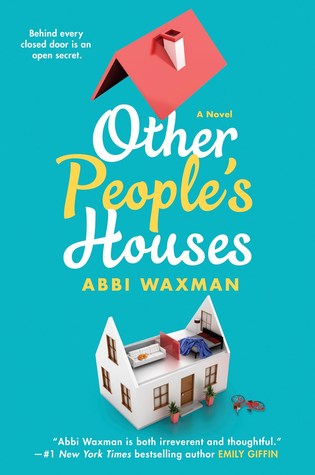 Release Date: April 3rd, 2018
At any given moment in other people's houses, you can find…repressed hopes and dreams…moments of unexpected joy…someone making love on the floor to a man who is most definitely not her husband…

*record scratch*

As the longtime local carpool mom, Frances Bloom is sometimes an unwilling witness to her neighbors' private lives. She knows her cousin is hiding her desire for another baby from her spouse, Bill Horton's wife is mysteriously missing, and now this…

After the shock of seeing Anne Porter in all her extramarital glory, Frances vows to stay in her own lane. But that's a notion easier said than done when Anne's husband throws her out a couple of days later. The repercussions of the affair reverberate through the four carpool families–and Frances finds herself navigating a moral minefield that could make or break a marriage.
Release Date: April 10th, 2018
The mind-bending, time-warping adventure from BRIAN K. VAUGHAN and CLIFF CHIANG continues, as intrepid newspaper deliverer Tiffany is launched from the prehistoric past into the year 2000! In this harrowing version of our past, Y2K was even more of a cataclysm than experts feared, and the only person who can save the future is a 12-year-old girl from 1988.

Collects issues 16 through 20!
Release Date: April 10th, 2018
Entrada de la Luna is the sort of town that ambitious children try to leave behind them. Poor health, broken marriages, and poverty are the norm, and luck is unusual. So when Miguel Torres notices an advertisement for a position looking after two small boys a few towns over, he jumps at the opportunity.

Rachel Rothstein is not the sort of parent Miguel expected to be working for, though. A frustrated artist, Rachel moved her family away from New York looking for a fresh start, but so far New Mexico has not solved any of the problems they brought with them. But Miguel genuinely loves the work and he finds many of the Rothstein family's customs similar to ones he sees in his own community.

Studded throughout this present-day narrative are historical vignettes following the ancestors of Entrada's residents, beginning in fifteenth-century Spain and moving forward to the discovery of America, highlighting the torture, pursuit, and resistance of the Jewish people throughout history, leading to the founding of the enclave that Miguel now calls home. A beautiful novel of shared history, Gateway to the Moon is a moving and memorable portrait of home and community.
Are any of these books on your TBR? Are there other books coming out this month that you are excited about?