I am not sure about you, but the entire time I was creating my TBR for this month I just kept thinking about summer time and reading on the beach. June is the time of year I think about relaxing and when I tend to do most of my reading so this TBR is going to be a bit longer than it has been in the last few. The first book I will admit is a carry over from last month, but the rest are all new.
I really want to get to this non-fiction book, it seems so interesting.
In the vein of Bad Blood and Why be Happy when you can be Normal?: an enthralling, at times shocking, and deeply personal family memoir of growing up in, and breaking away from, a fundamentalist Christian cult.

'At university when I made new friends and confidantes, I couldn't explain how I'd become a teenage mother, or shoplifted books for years, or why I was afraid of the dark and had a compulsion to rescue people, without explaining about the Brethren or the God they made for us, and the Rapture they told us was coming. But then I couldn't really begin to talk about the Brethren without explaining about my father…'

As Rebecca Stott's father lay dying he begged her to help him write the memoir he had been struggling with for years. He wanted to tell the story of their family, who, for generations had all been members of a fundamentalist Christian sect. Yet, each time he reached a certain point, he became tangled in a thicket of painful memories and could not go on.

The sect were a closed community who believed the world is ruled by Satan: non-sect books were banned, women were made to wear headscarves and those who disobeyed the rules were punished.

Rebecca was born into the sect, yet, as an intelligent, inquiring child she was always asking dangerous questions. She would discover that her father, an influential preacher, had been asking them too, and that the fault-line between faith and doubt had almost engulfed him. -goodreads.com

I read Unraveling Oliver by her and I loved it so much. I was so excited when I saw it on Netgalley and then I was so surprised and excited to get approved for the eARC. I have a feeling this is going to be the first one I finish this month.
My husband did not mean to kill Annie Doyle, but the lying tramp deserved it.

On the surface, Lydia Fitzsimons has the perfect life—wife of a respected, successful judge, mother to a beloved son, mistress of a beautiful house in Dublin. That beautiful house, however, holds a secret. And when Lydia's son, Laurence, discovers its secret, wheels are set in motion that lead to an increasingly claustrophobic and devastatingly dark climax. – goodreads.com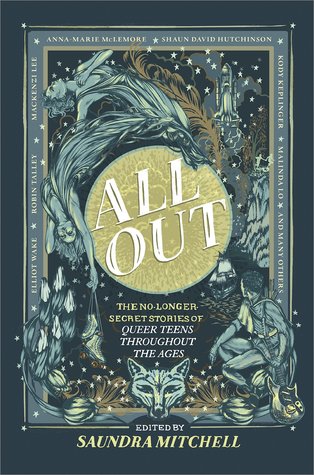 The title alone makes me want to read this. Then there is the description!
Take a journey through time and genres and discover a past where queer figures live, love and shape the world around them. Seventeen of the best young adult authors across the queer spectrum have come together to create a collection of beautifully written diverse historical fiction for teens.

From a retelling of Little Red Riding Hood set in war-torn 1870s Mexico featuring a transgender soldier, to two girls falling in love while mourning the death of Kurt Cobain, forbidden love in a sixteenth-century Spanish convent or an asexual girl discovering her identity amid the 1970s roller-disco scene, All Out tells a diverse range of stories across cultures, time periods and identities, shedding light on an area of history often ignored or forgotten. -goodreads.com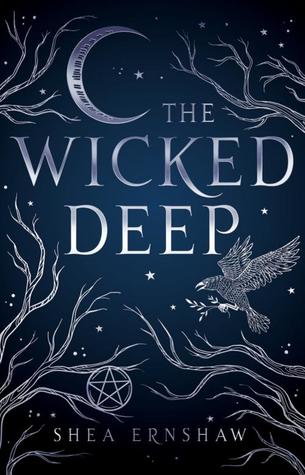 I got this for my birthday and I read the description and I just want to read it ASAP!
Where, two centuries ago, three sisters were sentenced to death for witchery. Stones were tied to their ankles and they were drowned in the deep waters surrounding the town.

Now, for a brief time each summer, the sisters return, stealing the bodies of three weak-hearted girls so that they may seek their revenge, luring boys into the harbor and pulling them under.

Like many locals, seventeen-year-old Penny Talbot has accepted the fate of the town. But this year, on the eve of the sisters' return, a boy named Bo Carter arrives; unaware of the danger he has just stumbled into.

Mistrust and lies spread quickly through the salty, rain-soaked streets. The townspeople turn against one another. Penny and Bo suspect each other of hiding secrets. And death comes swiftly to those who cannot resist the call of the sisters.

But only Penny sees what others cannot. And she will be forced to choose: save Bo, or save herself. – goodreads.com
What are you reading this month?