Hello everyone, here is an update on my reading! This week I focused on books I have been reading for what seems like a while. Not because I have been putting them off, but one is over 600 pages and the other over 1000. Once I finished those I ending up magically reading a ton more.  Without further delay, here is my update!

I finished my buddy read of NOS4A2 and I really enjoyed this novel. It was just the creepy book I needed. I also liked the nod to his father that was done in here. It was done in a way that actually made this book more credible because it played with your brain. Sadly, I cannot say how it did because it would spoil some pretty big things. But, I want to say it was not done in a way, at least in my eyes, as a way to gain attention in his book just because his dad is who is he. It added something and increased his own story.
This graphic novel was beautifully illustrated and had a very interesting twist on WW2 history. I found it to be interesting and I loved the strong woman character as well as the level of spy business.
I managed to finish this huge classic novel this week as well, I really don't know how I managed to read so much this week. I did end up writing a review for this novel, if you want to see more of my thoughts on it you can read that here: REVIEW |Anna Karenina by Leo Tolstoy.
So, I picked this up mainly for the purpose of participating in the BN bookclub in August. While I participated in the last round, I didn't really end up enjoying the book. I ended up unhauling it after the talk. This book on the other hand I ended up really enjoying. I felt like the character had a lot of internal battles and feelings that needed to be dealt with. I love seeing characters grow and the growth coming from finding people and opportunities that really make an individual happy and find themselves is even better.
Idle Days 
by 

Thomas Desaulniers-Brousseau
This week I also was able to read a graphic novel, I have not read a one in what feels like a while so I was excited to finally get to this arc. I wrote an entire review which you can find here, REVIEW | Idle Days by Thomas Desaulniers-Brousseau.
I am currently reading my eARC that I received via netgalley. This book comes out in August so my goal is to finish this sometime this month. So far I am really enjoying it, the opening chapter alone dragged me in.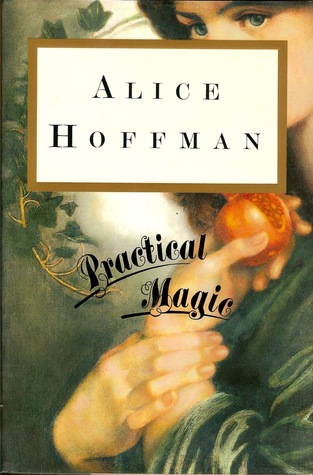 I absolutely loved this as a movie when I was younger, so I think it is time I finally pick up the book and see how the movie and book compare to one another.
What are you currently reading?