Prompt: Friday 5th: Creepy Crawlies
What fictional monsters/creatures would you hate to encounter?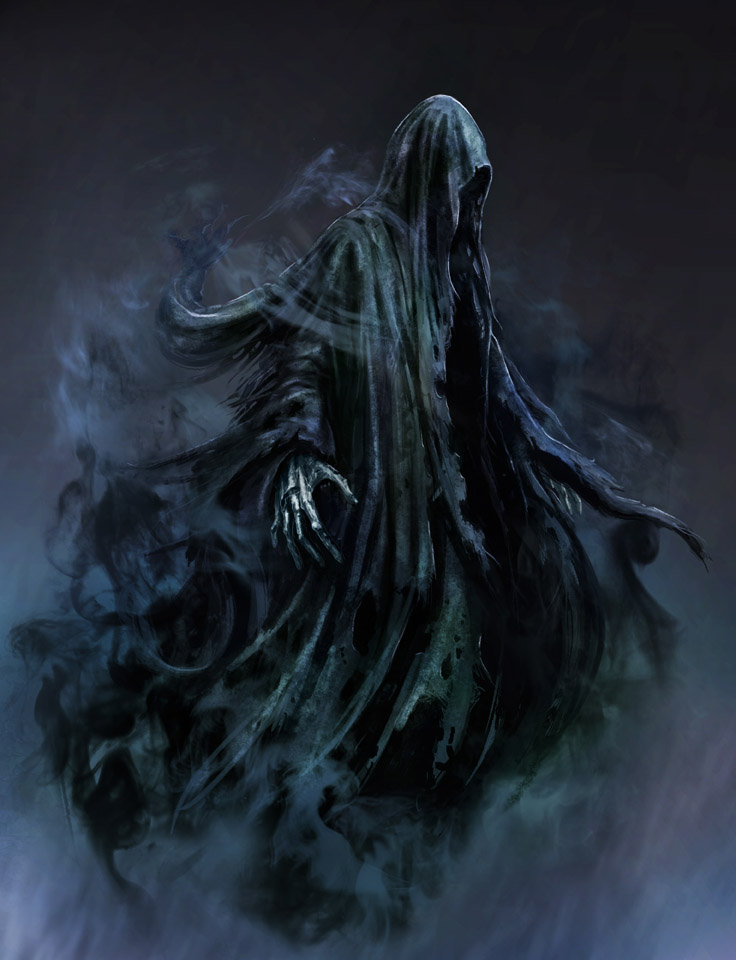 Alright, I thought long and hard about this and I think the worst fictional creature or monster, one that I would really hate to meet and it would have to be a Dementor from Harry Potter. I mean it is a faceless creature shrouded in torn and eerie black cloak, if you can even call it that. It makes everything cold, I absolutely hate the cold. It takes all of the happiness and makes you feel like it will never come back. It is a horrid creature even if you are passing by it on the street. If you happen to get its attention it can give you a "kiss" and steal your soul. I don't know about you, but I want nothing what so ever to do with a dementor.
What creature would you hate to meet?