I don't know about you, but I am still have a really hard time writing 2019 and we are a full 15 days in. I feel like I am going to be writing 2018 for the next few weeks too. Anyway, I am happy to say that I am really enjoying my reading progress this month. I have surprised myself by being able to track somethings with my 2019 goals, but also I feel like the quality has been good so far as well. For me that is the ideal way to start off a year. Without more of me rambling, here is an update on my reading so far this month.
This is a beautiful book, it details so much of the history of magic that influenced Harry Potter's world as well as a peek into early drafts, edits, and early doodles of the book. Even though I went to the exhibit I still read through this book cover to cover and really enjoyed it. (Originally found here).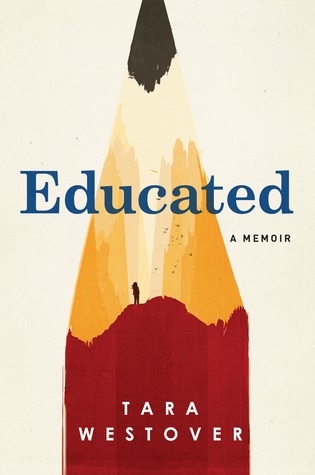 Educated 
by 

Tara Westover
I absolutely loved this book, I was raw, emotional, and heartbreaking. If you are looking to read a memoir I highly suggest you pick it up. The writing is amazing, there is something about this book that just appalls you, but also inspires you due to the life that Tara Westover has lived. (Originally found here).
Best for beginners and those who are not happy with their current bullet journals. If you already have a bullet journal you are happy with you can pass on this book.
For those who are beginners this is a great way to learn about the process and find out what a bujo actually is. It is well organized and I like the take what works for you and leave the rest mentality of the book. (Originally found here).
I have read and reread quite a few Sherlock stories. I will admit at this point some stories I will continue to rereading, but others I will never pick up again for one reason or another. Mainly because I did not enjoy the  the thrill of the story. It is a wonderful collection to have. (Originally found here).
I recently wrote an entire review of this book, you can find that here: _______________________. But, I will say overall I think this is a really fun drawing book. I think it gives great practice when it comes to learning to draw basic shapes and developing better hand control while drawing. While some of the tutorials take up jumps in the steps as stated before, you can figure it out with some time. As with anything new you are learning with practice, you improve. If you are looking to learn to draw or just want to play around, I think this is an adorable option for you. (Originally found here).

So far I am reading enjoying this buddy read with Jenna, Reg, and Amy. I have quite a few post-it notes throughout the 94 pages of this book. I really love the feel and atmosphere about this book. I also really enjoy how it is organized. I am looking forward to continuing on with this read.
If you have read my post, Lets Talk | Classic of the Year 2019, you will know it is one of my goals to read this book in 2019. So I am happy to report that I am enjoying the read very much, especially the nods to class specific behaviors of fads during this time frame in history. I also really like the time frame that Tolstoy wrote this book in, full of history and historical figures. I wont be adding updates to this book every middle mark, but I will give an update during my monthly wrap-ups.
Thanks for reading, I hope you enjoyed this little reading check in!
What is the last book you read?