So, this year I restarted by read 5, buy 1 and so far it has been going really well last month I didn't really haul many books so I decided to combine January and February. I will say that the challenge is going really nicely. My owned TBR is currently sitting at 37 books, which I am very proud of. I am well on my way to get into the teens, which is my ultimate goal. Anyway, I am going to stop blabbing on and on and get to the book!
-Pre Read 5, Buy 1-
The Wicked King by Holly Black
So I love Holly Black and I really enjoyed reading the first book in this series, The Cruel Prince. I had this book preordered and it was placed before the new year and also because I was really excited about it I needed to preordered it. Anyway, I am really excited to get to it in the near future.
---
-Post Read 5, Buy 1-
Washington Black by Esi Edugyan
I decided to pick this up for Black History Month… oops I read it in January because I could not wait and I really liked it. If you want to see my full review of it please go to my Monthly Wrap Up | January 2019 it was really enjoyable  and I really do suggest it.
Assassin's Apprentice by Robin Hobb
So, I have been eyeing starting this series for some time and I finally decided to pick it up. I have been wanting to get more into adult fantasy and right and left people have said to give Robin Hobb a try and I read the description and it sounds really interesting.
Early Riser by Jasper Fforde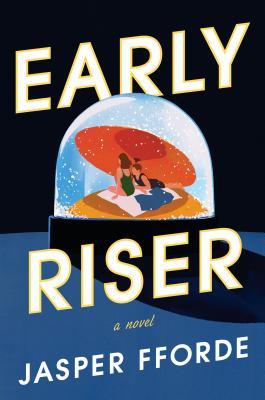 So this book is from my Book of the Month | February 2019 post I did a few weeks ago. Like I said in the post, this book is a science fiction read nothing like I have read before. It reminded me of a recent movie with Chris Pratt and Jennifer Lawrence where they wake up in space and everyone else is asleep. On top of that I would really like to hibernate sometimes so I can live through the characters lol.
Have you read any of these books? Are any of them on your TBR? Which one would you read first?