So I have been blown away at my progress with the OWLs Readathon so far. I am not complaining in anyway, but I had no idea I would have read so much already. I think taking part in the Magical All Nighter really helped me make a lot of progress as well. Anyway, I am going to hurry and tell you the OWLs I have passed, ones I am working on, and the ones I still need for my profession of choice. Then, underneath will be my mini reviews. Also, if you have no idea what I am talking about, you can read about the readathon and my goals here: April TBR | OWLs Magical Readathon 2019.
-Passed-
Charms
Herbology
Care of Magical Creatures
Muggle Studies
Transfiguration
-In Progress-
-Magical All Nighter-
The Things I Would Tell You: British Muslim Women Write by Sabrina Mahfouz
My rating: 4 of 5 stars
I really enjoyed the wide array of perspectives that were present in this book. Not did the editor bring together a wonderful collection of writings, the writings were created by an assortment of women of different ages as well. I felt like that created a very interesting dynamic in the writing, but also illustrated that deep feelings can be felt at any age. I felt passion and many deep emotions while reading this book. All the writers are very talented. I think my favorite, if I had to pick, would be Islamic Tinder by Triska Hamid.
On top of the quality of writing, I also enjoyed that there were different forms of writing present; short stories, poetry, and plays as well.
---
Fierce Fairytales: Poems and Stories to Stir Your Soul by Nikita Gill
My rating: 5 of 5 stars
This is the second collection I am reading from this author, I am happy to say that I still love her work. Her theme throughout this book was wonderfully represented, but I also liked how the classic fairytales were shifted to tell a unique story as well. The illustrations throughout were very complimentary as well. If the description interests you or you want to try a collection of poems and stories I highly recommend.
My favorites were Lost Boy, The Step Mothers Tale, Shoemakers Son.
---
The Virgin Suicides by Jeffrey Eugenides
My rating: 5 of 5 stars
From the title you can tell that this book deals with the very difficult topic of suicide. If any discussion of this topic is a trigger for you, I do not recommend you picking it up. If this is not a triggering topic, I highly suggest you read it.
Having personally dealt with a family member who has gone through this, I went into this book a bit worried that it would handle the topic badly. I was very pleasantly surprised that it handled not only the girls well, but also those left behind very well. I don't really want to say much about the story itself, but I thought the writing was well done, the characters done well, and I was very much enthralled by the plot.
---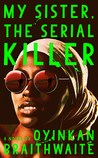 My Sister, the Serial Killer by Oyinkan Braithwaite
My rating: 4 of 5 stars
This is a page turner with twists I did not expect. I read this in one sitting and I will be looking out to read more from this author in the future. If you want a fast paced family centric thriller I highly suggest this one.
---
My rating: 5 of 5 stars
This was a really wonderful science fiction novella. I will openly admit I teared up at the end, which surprised me because I did not expect to become attached to any of the characters in the slightest. The novella is so short I expected it to be a good story, but not one that made me feel. This was a very interesting idea and done very well. But, please know this is not a horror, it is science fiction.
---
The Englishman who Posted Himself and Other Curious Objects by John Tingey
My rating: 5 of 5 stars
This was a well written and feel good fun story of a man who wanted to test the mail system. He ended up being known for this hobby and being one of the "fathers" of mail. The story was fun to read and I found it very interesting and fast paced. The images thorugh the book were beautifully copied added and great detail could be seen.
If you like reading about "oddities" and want a fast paced and interesting non-fiction to read, I highly suggest.
I will say I was drawn to this at first because I collect postcards from around the world, but I feel like anyone would enjoy reading this. It truly is about a man following his hobby and having fun.
View all my reviews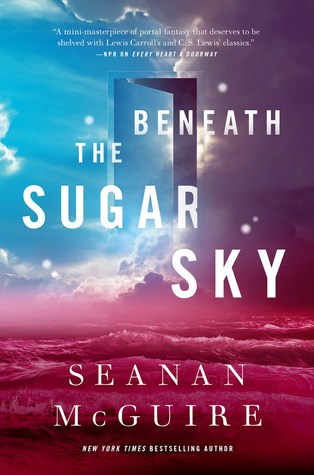 I just started reading the third book in the Wayward Children series, I don't want to say too much for fear I will spoil something, but I am excited to continue with this series and see what world we are taken to next. The book will cover the requirement for Potions, my last required OWL for Herbology.
What are you currently reading?