*Book given for review by Wunderkind PR*
Description: 
Evie is happiest when she is healing people, diagnosing symptoms, and prescribing medications, with the help of her devoted friend (and test subject) Wormy. So when Wormy unexpectedly proposes to her, she kindly turns him down; she has far too much to do to be marrying anyone. And besides, she simply isn't in love with him.

But a certain meddling fairy named Lucinda has been listening in, and she doesn't approve of Evie's rejection. Suddenly, Evie finds herself transformed from a girl into a hideous, hungry ogre. Evie now has only sixty-two days to accept another proposal—or else be stuck as an ogre forever. –goodreads.com
---
What I Liked
I want to start off by saying I have not read Ella Enchanted, which I know many love. This is my first time reading a book set in this world and also by this author, so please keep that in mind. I will say, I found Gail Carson Levine writing enjoyable. It flowed nicely and when I did pick up the book to read I was pulled in a usually for long chunks of time. The world is one you fall into.
Outside of Levine's writing style I really enjoyed the world she created as well as the characters. When it came to the main character, Evie, I really liked how she wrote a character that was very much herself. While this book has a beauty and the beast type feeling with a marriage proposal leads to someone being turned into a monster. I felt that Evie turning down her proposal due to her dedication to healing much more interesting and compelling instead of just being interested in physical appearance. I found it to be a really interesting turn on the idea. It also added a lot to the characters personality in my eyes.
While Evie is young, she has a passion, and at times she read a bit older due to this. Even after she is cursed the fairy, she has graphic thoughts, which come with being an ogre. The other side of the coin is that at times she does very much read like a young girl, which makes sense. At times this could be jarring, but it never took me out of the story too much. It was more like, "Oh, right".
When it came to the idea of what an Ogre is I really like the way Levine handled it. I feel like she could have taken the same route as shriek and hidden a lot of the cruel side of an ogre. In Shrek an idea of what an orge was more lent itself as a cover to keep humans away. Instead I feel like Levine showed the more traditional, at least in my eyes, view of an ogre. Where they like to eat humans or are overly hairy among other grotesque things. I appreciated the author being more aligned to this idea.
---
What I Didn't Like
While I did read this book in only a few sittings, I will say that there were points in the book that dragged. Nothing that was too bad, but they were there. On top of that, as I stated earlier, there were times where the main character acted older than she was and this could be a tad bit jarring if you are sensitive to that. This point really comes down to preference.
---
Overall Thoughts
Overall, I really have to say I enjoyed this book. I really like the twist on the fairytale of declined marriage proposal where someone turns into a  monster. I also really like the writing style and the main character and her protrayed as an ogre. I feel like the author did an amazing job merging the idea of the ogre with such a dedicated, self assured character. In my eyes if you read and were interested by the description you should give this book a try. It is an interesting story in a really interesting world created by a talented writer.
---
Author Links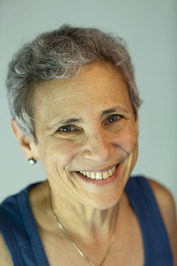 ---
Book Information
Publication Date:  October 16th 2018
Publisher: HarperCollins
List Price: $17.99
ISBN: 9780062561213
Pages: 352 pages