Hello and welcome to my post on bookish gift options. So, it is the time of the year where gift giving is rampant. I am gifting to others and others are asking what I would like to receive and honestly, it took me some time to do some research to find some things that interested me and I thought would interest my fellow book lovers. Just a note, images are from their sites so you can see their product(s) and I can comment on.
---
I am always in need of a good tote bag. I go to my local library at least once a week and I have a dedicated tote to return and take home books. They get a lot of use so they need to be something I like, something that will hold up, and something that is a good size. As you can see above, they have awesome Harry Potter ones as well. I really love this Hermonie Granger, the use of black and gold is just wonderful!
---
Book & Kindle Sleeves from Artisanal Ane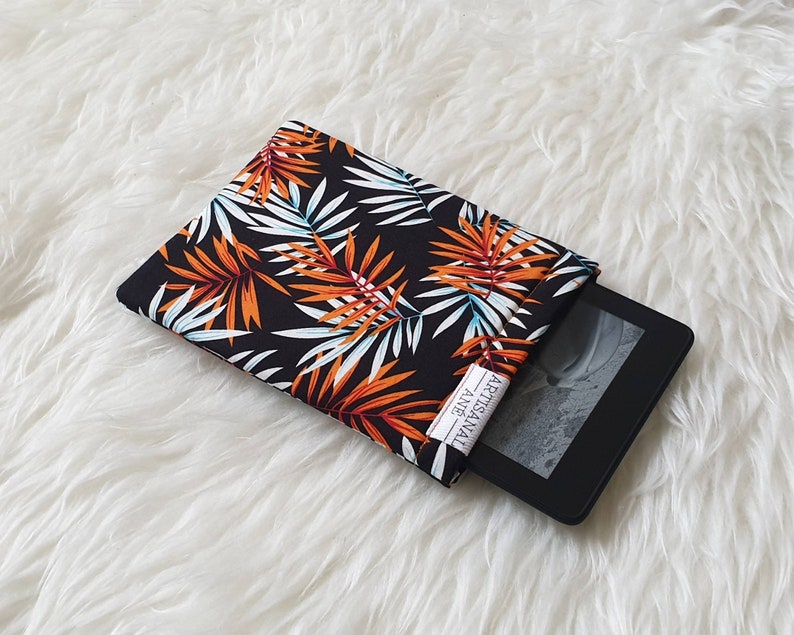 This Etsy shop based out of the UK makes amazing book sleeves and kindle/ereader covers. I have bought a few of them and each has held up amazing and the patterns are beautiful. Also, bonus for supporting a small business! This print is just one of many awesome ones on her Etsy, but this one is just so beautiful with the color choice.
---
I have to make a confession, this is my favorite kind of notebook, but I have never boght one for myself. I always ask for ones for a present. While this is my favorite notebook I used for my bullet journal, I can't bring myself to spend the money on myself. If you want to see what this notebook looks like and how I use it here is a link to my bullet journal. In the past I had the exact one that is listed above and I love the simple botanical touch, also this deep green is just so beautiful!
---
Bookish Mugs from Redbubble  or Society6
Now, this is a more general and not a specific topic, but I love a good bookish mug to drink tea, coffee, or hot coco out of while I am reading a good book. Also, if you use them at work or out and about you might even find a bookish friend in real life. Another bonus is, this support artists directly. I will say, you will need to be careful, some people on these stores are selling stolen art, but if you like a pattern or creation, click on the artist to see their social media and account to see if they are who they say they are.
---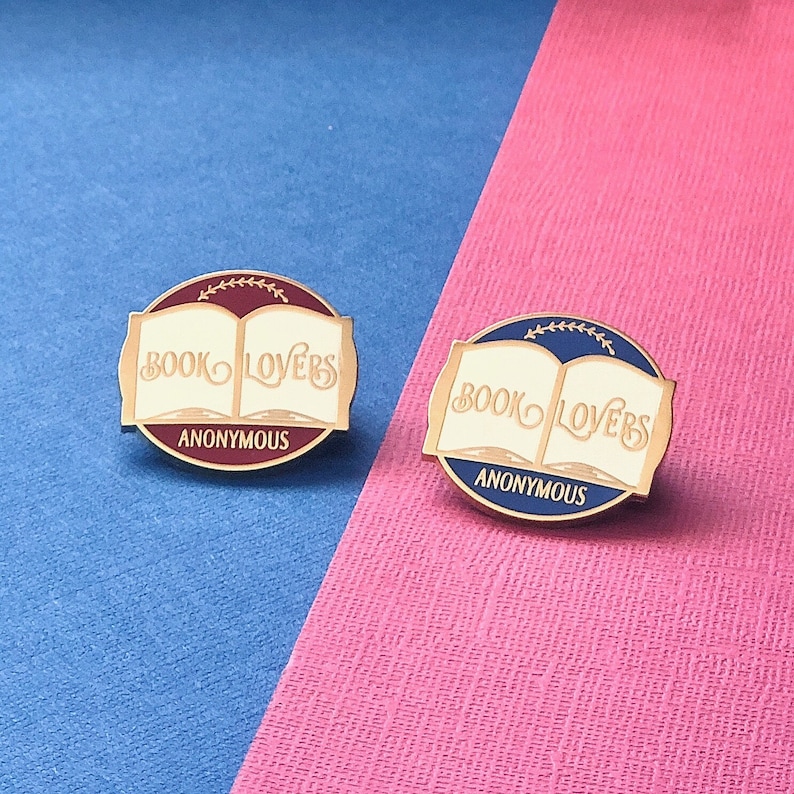 So, this is another Etsy shop, can you tell I love Etsy? Well, they make a lot of bookish goodies such as bookmarks, pin, and more. I really love their pins thought, they are wonderful quality. On top of that I am a big enamel pin collector and I am always happy to have someone gift me a new one. I put them on my backpack, on my lanyard for work, as well as on a display I have. I actually posted how I made this display if you want to check it out. DIY | Enamil Pin Display. I added the pins above to my wishlist, I also love that it comes in two different colors for you to choose, but they are both beautiful as you can see so it was hard to decide.
---
What is your goo to bookish gift you just love?