Hello and welcome to a very last minuet post. I was scrolling through twitter the other day and came across the Animal Crossing Readathon hosted by @ambooklife, @medusareads and @paperbackjedi over on twitter from March 9th-20th. I am very much looking forward to this game so I wanted to give it a shot! If you wanted to check out the twitter account for this readathon you can see that here: @acrossingread Now on to my TBR!
---
Prompts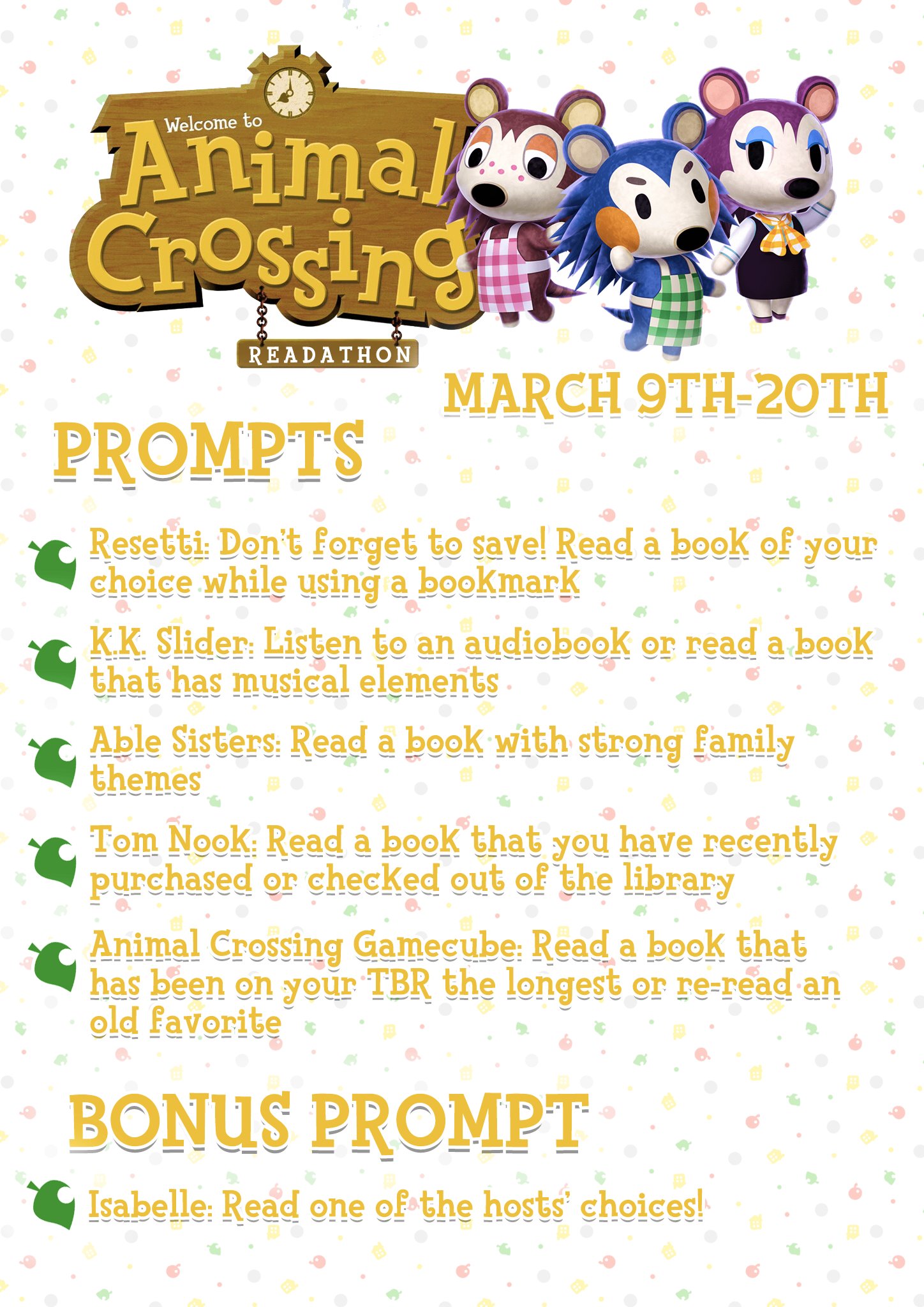 Resetti: Blood of Elves by Andrzej Sapkowski
K.K. Slider: Audiobook of Between Shades of Gray by Ruta Sepetys
Able Sisters: Hamlet by William Shakespeare
Tom Nook: The Magicians by Lev Grossman
Animal Crossing Gamecube: Leaving Open
---
Thankfully a lot of the books that were already on my monthly TBR for challenges and such fit into this readathon, which never happens to me. The only prompt I am at a loss for is Animal Crossing Gamecube. I am not sure if I want to reread something or read a the book I have had sitting on my shelf the longest. But, I figure I have time to make a decision and it will allow my mood reading a choice in the matter.
---
Are you excited about Animal Crossing?
Are you taking part in this readathon?