This ween in October, I started a few books, but I didn't really finish any and that is alright with me. I have a lot going on and I had a lot of late nights working on projects and such so getting any reading is wonderful.
I just wanted to update you from last week on this book. I was not enjoy it at all and I really did not like some aspects of this book in its use of slut shaming even if it was not "serious" I just didn't think it did anything to further the plot and there were better ways a high school age individual could have been immature and worded things. I DNF'ed this and unhauled it.
Scythe 
by 

Neal Shusterman

Currently I am about 75% way through this book and I am still enjoying it. I am curious to see what happen to the two main characters and how the story ends. I was thinking about this when I started reading the book, but more so now. I really hope a love interest doesn't become the main focus of this book or it will honestly most likely ruin it for me. I think that is one of the main reasons why I stoped reading so much YA, if I wanted romance I would read a romance novel.
So I have about 2 more days to finish this book and I am only about 70 some odd pages in to this. I am enjoying it a lot more than I thought I would originally. I am really glad that Hank decided to write an adult book because I feel like if it was YA the story would have been a lot different and I really like how the characters are in their early twenties and have graduated college or university. I always love reading about people in this age group.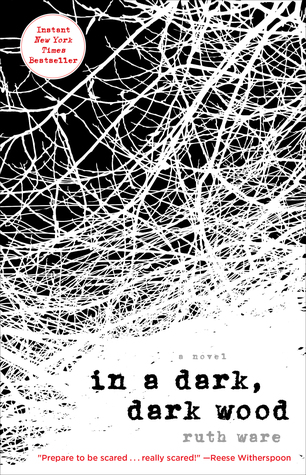 So my library audiobook became available for this book and I was so excited I could not wait to jump in a read it. So I have been listening to it every change I have gotten since. I am really loving the atmosphere of this book and the cast of characters. As I am reading this I feel like I am just waiting for the shoe to drop and find out what actually happened in the dark, dark wood. I can't wait to finish this, but I will also be sad to see this book end. Ruth Ware is one of my favorite authors and I will have no more unread books of hers.
I just want to focus on finishing the books I have started at this point in the month honestly. lol.

What did you read this week?