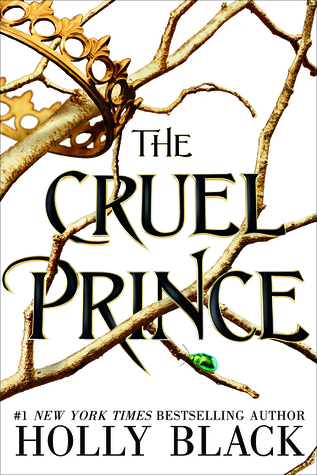 Release Date: January 2nd, 2018
Of course I want to be like them. They're beautiful as blades forged in some divine fire. They will live forever.

And Cardan is even more beautiful than the rest. I hate him more than all the others. I hate him so much that sometimes when I look at him, I can hardly breathe.

Jude was seven years old when her parents were murdered and she and her two sisters were stolen away to live in the treacherous High Court of Faerie. Ten years later, Jude wants nothing more than to belong there, despite her mortality. But many of the fey despise humans. Especially Prince Cardan, the youngest and wickedest son of the High King.

To win a place at the Court, she must defy him–and face the consequences.

In doing so, she becomes embroiled in palace intrigues and deceptions, discovering her own capacity for bloodshed. But as civil war threatens to drown the Courts of Faerie in violence, Jude will need to risk her life in a dangerous alliance to save her sisters, and Faerie itself.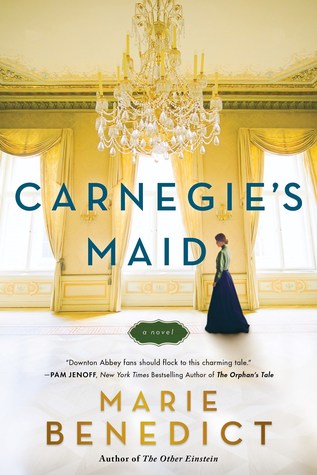 Release Date: January 16th, 2018
In the industrial 1860s at the dawn of the Carnegie empire, Irish immigrant Clara Kelly finds herself in desperate circumstances. Looking for a way out, she seeks employment as a lady's maid in the home of the prominent businessman Andrew Carnegie. Soon, the bond between Clara and her employer deepens into love. But when Clara goes missing, Carnegie's search for her unearths secrets and revelations that lay the foundation for his lasting legacy. With captivating insight and stunning heart, Carnegie's Maid tells the story of one lost woman who may have spurred Andrew Carnegie's transformation from ruthless industrialist into the world's first true philanthropist.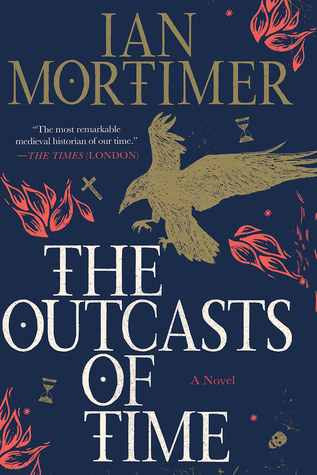 Release Date: January 2nd, 2018
December 1348. What if you had just six days to save your soul?

With the country in the grip of the Black Death, brothers John and William fear that they will shortly die and suffer in the afterlife. But as the end draws near, they are given an unexpected choice: either to go home and spend their last six days in their familiar world, or to search for salvation across the forthcoming centuries – living each one of their remaining days ninety-nine years after the last.

John and William choose the future and find themselves in 1447, ignorant of almost everything going on around them. The year 1546 brings no more comfort, and 1645 challenges them in further unexpected ways. It is not just that technology is changing: things they have taken for granted all their lives prove to be short-lived.

As they find themselves in stranger and stranger times, the reader travels with them, seeing the world through their eyes as it shifts through disease, progress, enlightenment, and war. But their time is running out—can they do something to redeem themselves before the six days are up?
Release Date: January 2nd, 2018
My Review: REVIEW | Jefferson's Daughters by Catherine Kerrison
Thomas Jefferson fathered three girls: two white and free, one black and a slave. This book about Martha, Maria, and Harriet tells the fascinating story of their very different lives at Monticello and beyond, as daughters of one of our most brilliant and complicated Founding Fathers.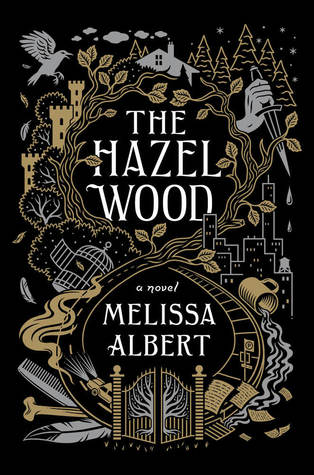 Release Date: January 30th, 2018
Seventeen-year-old Alice and her mother have spent most of Alice's life on the road, always a step ahead of the uncanny bad luck biting at their heels. But when Alice's grandmother, the reclusive author of a cult-classic book of pitch-dark fairy tales, dies alone on her estate, the Hazel Wood, Alice learns how bad her luck can really get: Her mother is stolen away―by a figure who claims to come from the Hinterland, the cruel supernatural world where her grandmother's stories are set. Alice's only lead is the message her mother left behind: "Stay away from the Hazel Wood."

Alice has long steered clear of her grandmother's cultish fans. But now she has no choice but to ally with classmate Ellery Finch, a Hinterland superfan who may have his own reasons for wanting to help her. To retrieve her mother, Alice must venture first to the Hazel Wood, then into the world where her grandmother's tales began―and where she might find out how her own story went so wrong.
---
What books are you looking forward to?