Hello everyone, today I thought it would be a fun idea to share the books I picked up over the last few months. I am thinking from now on it might be the best if I do seasonal hauls since my book buying has slowed down so much instead of not posting about them at all. Some of these I bought myself and come I was gifted by friends and family. Anyway, here are the books I picked up this summer!

I am very excited to read this, I keep hearing such nice things. At first I was so confused as to why my copy said 7 1/2 instead of 7, as it turns out in the U.S. it is called 7 1/2 as to not get confused with the Seven Husbands of Evelyn Hugo. How interesting publishing can be at times. It feels like the who Sorcerer and Philosopher situation again.
"At a gala party thrown by her parents, Evelyn Hardcastle will be killed—again. She's been murdered hundreds of times, and each day, Aiden Bishop is too late to save her. Doomed to repeat the same day over and over, Aiden's only escape is to solve Evelyn Hardcastle's murder and conquer the shadows of an enemy he struggles to even comprehend—but nothing and no one is quite what they seem.

Deeply atmospheric and ingeniously plotted, The 7½ Deaths of Evelyn Hardcastle is a highly original debut that will appeal to fans of Kate Atkinson and Agatha Christie." –goodreads.com

I picked this up so I could take place in the Barns and Noble book club. I liked this book a lot more than I did the previous book club pick. At times I was a bit bored of it, but as the story progressed I liked it more and more.
"Willa Drake can count on one hand the defining moments of her life: when she was eleven and her mother disappeared, being proposed to at twenty-one, the accident that would make her a widow at forty-one. At each of these moments, Willa ended up on a path laid out for her by others.

So when she receives a phone call telling her that her son's ex-girlfriend has been shot and needs her help, she drops everything and flies across the country. The spur-of-the-moment decision to look after this woman – and her nine-year-old daughter, and her dog – will lead Willa into uncharted territory. Surrounded by new and surprising neighbours, she is plunged into the rituals that make a community and takes pleasure in the most unexpected things.

A bittersweet novel of hope and regret, fulfillment and renewal, Clock Dance brings us the everyday life of a woman who decides it's never too late to change direction, and choose your own path." –goodreads.com

I feel like I am going to quickly start growing a Shirley Jackson collection. Ever one of her novels and short stories I pick up I end up loving so much. Her writing is beautiful and it is creepy in such a way that you almost create the "monsters" in your own head. It is truly beautiful writing.
"Elizabeth Richmond is almost too quiet to be believed, with no friends, no parents, and a job that leaves her strangely unnoticed. But soon she starts to behave in ways she can neither control nor understand, to the increasing horror of her doctor, and the humiliation of her self-centred aunt. As a tormented Elizabeth becomes two people, then three, then four, each wilder and more wicked than the last, a battle of wills threatens to destroy the girl and all who surround her. The Bird's Nest is a macabre journey into who we are, and how close we sometimes come to the brink of madness." –goodreads.com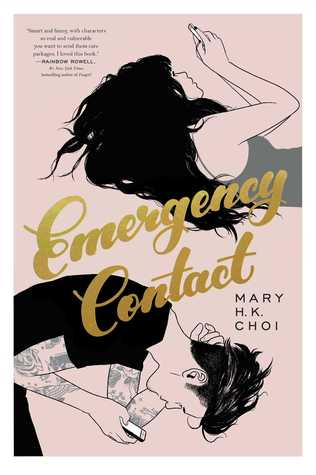 I need to find out if I end up liking this book or disliking it. Every person I have seen who has read this has either liked it or disliked it and there seems to be no in between. I want to know where I fall.
For Penny Lee high school was a total nonevent. Her friends were okay, her grades were fine, and while she somehow managed to land a boyfriend, he doesn't actually know anything about her. When Penny heads to college in Austin, Texas, to learn how to become a writer, it's seventy-nine miles and a zillion light years away from everything she can't wait to leave behind.

Sam's stuck. Literally, figuratively, emotionally, financially. He works at a café and sleeps there too, on a mattress on the floor of an empty storage room upstairs. He knows that this is the god-awful chapter of his life that will serve as inspiration for when he's a famous movie director but right this second the seventeen bucks in his checking account and his dying laptop are really testing him.

When Sam and Penny cross paths it's less meet-cute and more a collision of unbearable awkwardness. Still, they swap numbers and stay in touch—via text—and soon become digitally inseparable, sharing their deepest anxieties and secret dreams without the humiliating weirdness of having to see each other. –goodreads.com

I received this beautiful education of Secret Life of Bees, I have always wanted to read this book so I am very happy to have my very own copy in such a beautiful edition.
"K is for Kidd. Set in South Carolina during the tumultuous summer of 1964, The Secret Life of Bees also ushered young Lily Owens, a girl transformed by the power and divinity of the female spirit, into the canon of modern-day heroines. Lily and her fierce-hearted black "stand-in mother" escape the racism of their hometown and find refuge with an eccentric trio of black beekeeping sisters, whose world of bees, honey, and the Black Madonna is mesmerizing." -goodreads.com

This was my August Book of the Month pick, I read the description and I had to have it. I mean a book where Audrey Hepburn shows up to have birthday dinner is a book I need to read.
"We've been waiting for an hour." That's what Audrey says. She states it with a little bit of an edge, her words just bordering on cursive. That's the thing I think first. Not: Audrey Hepburn is at my birthday dinner, but Audrey Hepburn is annoyed."

At one point or another, we've all been asked to name five people, living or dead, with whom we'd like to have dinner. Why do we choose the people we do? And what if that dinner was to actually happen? These are the questions Rebecca Serle contends with in her utterly captivating novel, THE DINNER LIST, a story imbued with the same delightful magical realism as One Day, and the life-changing romance of Me Before You.

When Sabrina arrives at her thirtieth birthday dinner she finds at the table not just her best friend, but also three significant people from her past, and well, Audrey Hepburn. As the appetizers are served, wine poured, and dinner table conversation begins, it becomes clear that there's a reason these six people have been gathered together.

Delicious but never indulgent, sweet with just the right amount of bitter, THE DINNER LIST is a romance for our times. Bon appetit." –goodreads.com

Kathleen and Frank: The Autobiography of a Family 
by 

Christopher Isherwood
I have been slowly making my way though Isherwood's books. I love his style of writing. It is always raw, but also they are always about everyday people in their own life. But, they seem so much more than that. While there is a lot to support that many of his books are based off of things that happened in is own life, this is actually labeled as an Autobiography.
It is the story of Christopher Isherwood's parents, the winsome and lively daughter of a successful wine merchant and the reticent, artistically gifted soldier-son of a country squire. They met in 1895 outside a music rehearsal in an army camp and married in 1903 after Christopher's father returned from the Boer War. Frank was killed in an assault near Ypres in 1915; Kathleen remained a widow for the rest of her life.

Their story is told through letters and Kathleen's diary, with connecting commentary by Isherwood. Kathleen and Frank is a family memoir, but it is also a richly detailed social history of a period of striking change— Queen Victoria's funeral, Blériot's flight across the English Channel, Sarah Bernhardt's Hamlet, suffragettes, rising hemlines, the beginning of the Troubles in Ireland—the period that shaped Isherwood himself.

As a young man, Isherwood fled the tragedy that engulfed his parents' lives and threatened his own; in Kathleen and Frank, he reweaves the tapestry of family and heritage and places himself in the pattern. –goodreads.com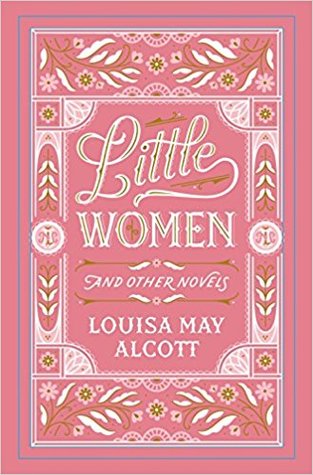 My mom was so kind to get my this edition of my favorite book and book series, Little Women. Now I am so excited to read this series all over again. I am hoping I can in the next year or so.
"This beautiful collectible edition presents three novels from one of the most beloved American authors: Louisa May Alcott. It includes her most famous and cherished classic, Little Women, about the lives of four sisters in Civil War–era America, as well as its sequels, Little Men and Jo's Boys" goodreads.com 
What was the last book you acquired?