Prompt:

Monday 22nd: The Sacrifice
Which characters or creatures would die first if they were in a horror movie?
Amy from Little Women by Louisa May Alcott
While I adore Amy when she is an adult, as a child she is quite annoying and does not always listen to the rules. I feel like she would be sneaky and do something that she thinks would help her and then back fire pretty quickly. As you can see from this meme of the Little Women, this is a very famous quote of hers when she is younger, it kinda proves my point.
Cath from Fan Girl by Rainbow Rowell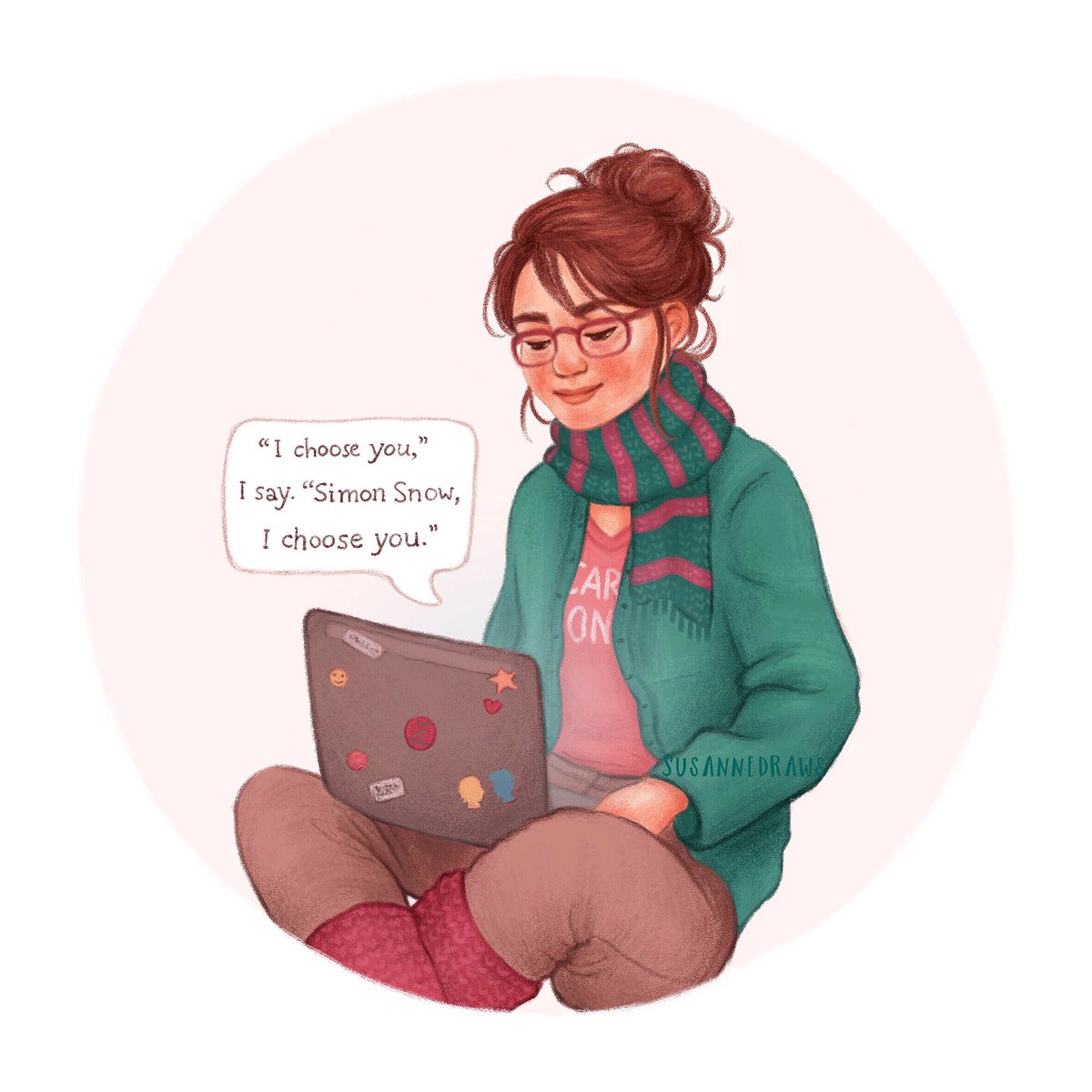 While I love Cath and relate to her a lot, I feel like her head might be plotting her fan-fiction while she should be on watch. This would lead her to be distracted and then end up being her downfall sadly. You can see in this awesome illustration by Susanne she is so engrossed in her fan-fiction and not thinking about anything else.
Amelia Bedelia from the Amelia Bedelia series
by Peggy Parish
While Amelia Bedelia is a very loved childhood staple that I can relate to, chances are she would be given instructions and would misunderstand by taking a phrase to literally and then end up in a not so good situation. As you can see by her image, she is a very happy and kind lady, I hope I am wrong about this one.

What book character do you think would not make it through a horror movie?