So it has been some time since I mentioned by ______ Picks My Books series I did in 2018. I honestly got so caught up in my own books and just kept putting the books off for one reason or another. But, I am happy to say that I can finally do a bit of an update. If you want to read the rest of the series, I will link that below for you.
Haul | Book Buddy Picks My Books Vol. 3
Haul | Book Buddy Picks My Books Vol. 2
Revisiting| _____ Picks My Books
Haul | Book Buddy Picks My Books
Haul | Bookseller Picks My Books
Haul | Boyfriend Picks My Books
The Books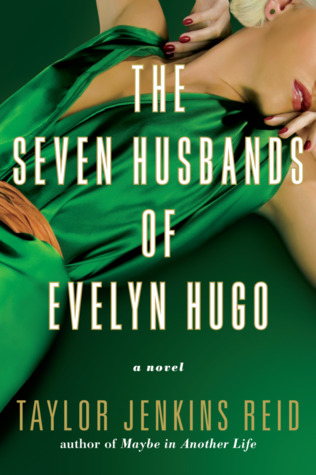 I ended up liking this book so much more than I thought I would. I normally rarely read about celebrities or actors I like in real life, so I always thought, "Why would I care about one that didn't even exist?". Well, I have to say that this book proved that point wrong. Within the first chapter I was already hooked. They methods used by the author to tell Evelyn Hugo's story were wonderful and made it feel so tangible. Not only did the author tell an addicting story of this woman, but she told a story of so much more than that. That is the part of the story I did not expect and loved. The author did some great things with this book and I highly recommend. Review first published here: Weeks in Review | November 4th-November 10th.
So, I need to admit something here. I ended up DNFing this book. I read about 50 pages of it and while I enjoyed it very much while reading it. Once I put it down I just did not want to pick it up again. I cannot pin point the reason why, but I just didn't feel the need to. Like I said, I enjoyed what I read, so I am even more confused. The writing was good, the story was interesting. I just think it was a case of the right book at the right time. I think I may try it again in the future, we shall see. I would suggest that you try it for yourself, I am a huge mood reader and in this case I think I was simply not in the mood.
Overall, I am so happy with Jenna's choices. I absolutely loved The Seven Husbands of Evelyn Hugo, I was in shock at how much I liked it because I usually don't enjoy books like this at all. While I DNF'ed the other book, I still think it is a good book, I just think I read it at the wrong time and I may give it another shot later on when I am more in the mood for something like that.
Anyway, thank-you for reading and thank-you so much Jenna for picking books to add to my TBR!