Prompt: Thursday 4th: Top 5 Books about Witches
List your five favourite books about witches.
This prompt is just wonderful! I love sharing books about witches, I don't know what it is but I love reading about them all the time and throughout the year. I don't know if it is because of my early love of the movies Practical Magic or Hocus Pocus, or just who I am and my beliefs. But, I just feel at home reading about witches. So I am here to share some of my favorite books that surround witches.
The Witches: Salem, 1692 
by 

Stacy Schiff
So, this first book I always rave about. It is an amazingly written nonfiction account of the Salem Witch Trials. While this book does not deal with "real" witches, the theme and historical beliefs of what a witch are throughout this novel. This historical book is written in a manner that it makes you feel like you are reading a novel and I think it is perfect for people who are afraid to dive into nonfiction or have difficulties getting into the books they have tried.
Toil & Trouble: 15 Tales of Women & Witchcraft by Many Authors and Editors
This is a great anthology dealing with witches stories. What I love most about this collection is the fact that each author either approached the idea of a witch from a different culture or different time period. Due to this it was a fast read that I loved. If you want more details I did write a full review here. I will add that I was given a copy by the publisher via netgalley in exchange for an honest review.
Now, this is not a typical witch book, but I think it deserves a place here. It is a mixture of  a thriller, paranormal, and horror. It really just depends on how you perceive it. I read this novel in one day and I really loved it. It went in a direction I did not think it was going to go at all.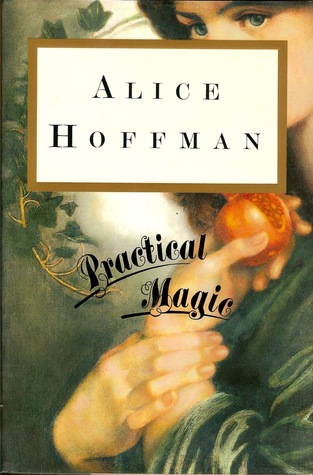 Now, I know I only mentioned this book a few days ago, but it is the perfect fall book. The cover has fall colors and the book followed a family of witches, specifically two sisters who descend from a long line of witches. This story is heart follows twists and turns and the growth of these two sisters that is heart warming and filled with twists and magic.
Circe 
by 

Madeline Miller
Now I cannot make a list about books involving witches and not talk about the original witch according to greek mythology, Circe. This is a wonderful story that follows the life of Circle that is mentioned in Odyssey. I loved this book because it give humanity and life to this character I previously had no idea excited. It showed you the court of the gods and what happens when you are banished for something you cannot truly help. I really loved this novel and I can easily see myself rereading it in the future.
What book do you love that has to do with witches?