This month was busy, busy, busy. There was NaNoWriMo, holidays, and some bookstore adventures with my friends, but I somehow managed to read a good amount of books this month. I have to say that this month I read a wide range of genres, new authors and some well loved authors, and some good reads and a few not so great ones.
I READ:
Misery 
by

Stephen King
I ended up giving this 3 stars. While I did enjoy the story I have enjoyed other works by Stephen King a lot more.
This was a very interesting twist on the death of Abraham Lincolns son. I found it heart wrenching and it caused me to do a bit of self reflection. I loved this book, I gave it a very strong 5 stars.
This was a wonderful story and I still cannot believe how brave Ona Judge was by sharing her story by giving interviews while she was still on the run. I have to say we are very lucky to have those interviews, she put herself in so much danger to tell her story and share what slaves truly went through. I very much enjoyed this book and learning about this brave and determined woman. I gave it 5 stars.
Ah! I am still so torn about this book.  I love Dan Brown and Robert Langdon, but I felt that this book lost its spark somehow. While there was still an adventure and some clues dealing with art, there was a lot less and I felt myself getting board because not that much actually happens in the book action wise. I ended up finally settling on a 2 star rating.
First, I have to say that this book shocked me a bit. When I think of Tom Hanks I think of a wholesome, family friendly individual. When I first started reading this book I was a little shocked by some of the phrases he wrote, but honestly the shock wore off very quickly. I enjoyed these short stories very much. All of them were very different from one another, but all seemed very thought out. I also enjoyed the touches of adding pictures and references to old type writers. I have always loved type writers and I have always had one since I was a little girl. I ended up giving this short story collection a 5 star rating.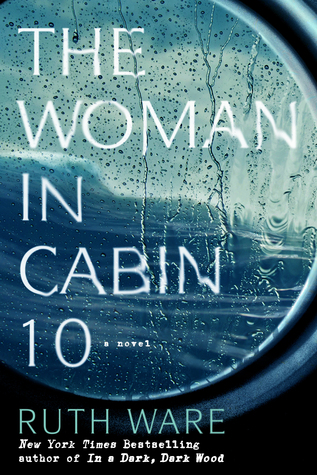 Now I do not want to say much about this book because I have typed up a whole review that is coming out in the next week or so. But, I will say that I truly enjoyed this book. It is one of the top books of 2017 for me. I gave it a 5 star rating.
Joyland 
by

Stephen King
Joyland has turned out to be one of my top Stephen King reads. It mixed real world horror and paranormal horror is such a way you are almost forced to see the possible evil of ordinary people. I ended up giving this book a 5 star rating.
So I picked up this short little horror when I couldn't sleep one night hoping I would be able to fall asleep or at least get sleepy about 20 pages in. Well, that did not happen. I ended up staying up even later and completely finished the book in one sitting. I gave this read a very solid 4 stars. It was just right amount of mystery and horror that I love.
So this beautiful book is a historical fiction/retelling/thriller. It deals with the horrific story of Lizzie Borden and what she may or may not done to her parents in 1892. I loved how the author told the story from multiple points of view. Each one was very distinct and I found interesting to read. Usually when I read a book that is in multiple points of view I tend to start skipping one, but not with this one. I ended up giving this book 4 stars.
I WROTE:
NaNoWriMo | What I Use to Write
TAG TUESDAY | The Entertainer Blogger Award
---
What was your favorite read this month?