Prompt:

Friday 19th: Top 5 Thriller Books
Which 5 Thriller books do you love and why?
Lying in Wait is one of my favorite thriller I have read this year. Even though you know who the murderer is as soon as you pick up this book. You are still surprised why what happened in this novel. The characters are rich and their personalities are distinct. The human nature that is explored in this domestic thriller are just jaw dropping. I wrote an entire review on this novel, REVIEW | Lying in Wait by Liz Nugent.
Ruth Ware is an amazing author, of all the books I read by her only one was not a 5 star read. The Death of Mrs. Westaway was atmospheric and in a way reminded me of Shirley Jackson. It tells the story of a young women who is desperate for money and ends up in a very interesting situation. You question what is and is not real and you absolutely feel for the character. It is surprising and wonderfully written from page one to the end. I wrote an entire review, you can read it here: REVIEW | The Death of Mrs. Westaway by Ruth Ware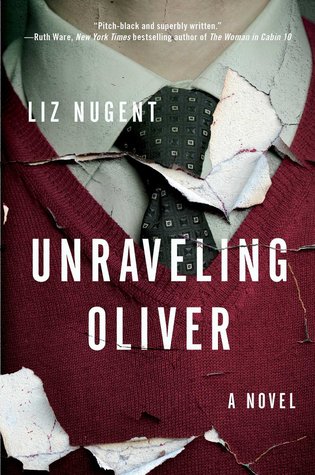 Unraveling Oliver is the novel that started my love of Liz Nugent. Her writing is just mesmerizing. This novel was shocking and showed a disturbing side that can be hidden inside human nature. I also loved the rich characters that were in here, which some were horrible people with no redeemable characteristics, others were just amazing with their compassion. This is really an amazing thriller and I know I will be rereading this book in he future.
This super short thriller is one of my favorites for a few reasons. The first being it really knocked you off your feet. This short story went into a direction I did not believe, I did not think that type of surprise would be possible with so few pages. The second reason is because it is the perfect size. It is a bite sized thriller and I think it is perfect to read if you are thinking about getting into this genre of books.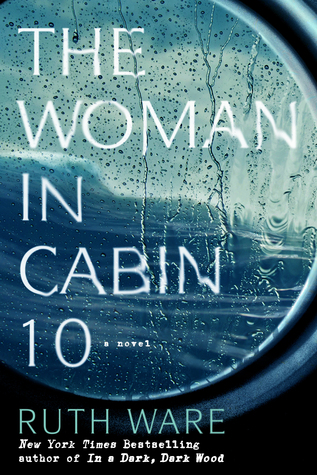 The Woman in Cabin 10 was the first real thriller I can remember reading and it made me very much excited to read more. While this is not the only Ruth Ware on this list, it is something special. Not only does this book have a very interesting setting, on a boat in international waters, it also has some interesting characters. While I read this novel I got Clue vibes, the entire time I was trying to think of the murder weapon and who committed the crime. Also, the ending made me so excited because I truly started to feel for a character I did not think I would care about. For an author to change my few as much as she did, was amazing.

* I received The Death of Mrs. Westaway and Lying in Wait from the publisher via Netgalley in exchange for an honest review.
What is your favorite thriller?

Tumblr | Twitter | Instagram | Goodreads